BEAD
BLASTING
Unique Polishing has established one of the best reputations in the precision engineering industry for its bead blasting service.
Bead blasting is a process of releasing fine glass beads at a low pressure to clean a surface without causing damage
Our glass bead blasting service removes all impurities and deposits from steel surfaces to provide a smooth, 
uniform finish. Fine glass beads are applied to the surface at a low pressure avoiding any damage to the surface.
Unlike any other cleaning/finishing methods, this eliminates all residues and embedded contaminants. It smoothly blends away surface defects and improves corrosion resistance without any dimensional change to the surface. Glass bead blasting is also used to remove burrs and feathered edges from parts in a precision operation.
Unique Polishing has the expertise to provide a complete solution for your stainless steel finishing requirements. Our bead blasting room is 5m x 4m x 2.5m and we source and use 100% pure glass beads to ensure all your components and fabrications are finished to the highest of standards. Our skilled team has completed projects for the food and beverage, pharmaceutical, nuclear, defence, architectural and other industries.
The main benefits of Bead Blasting stainless steel are:
Provides a clean and constant uniform, streak free finish even on complex shaped fabrications

Removes any dirt and debris created during machining and fabrication processes

Removes any scale which has been deposited before or after any heat treatment processes including welding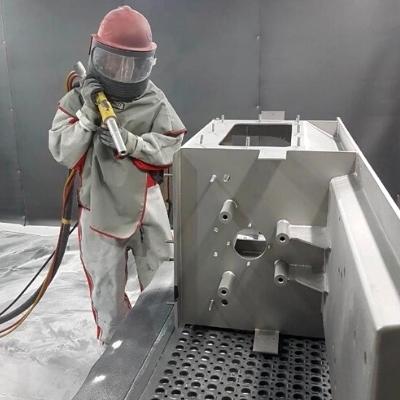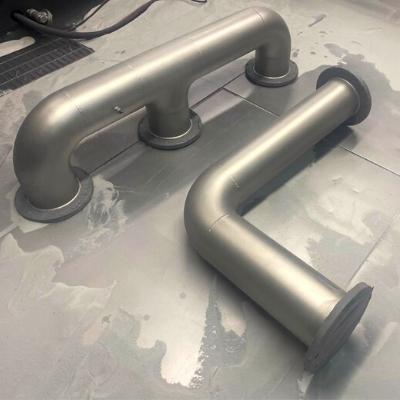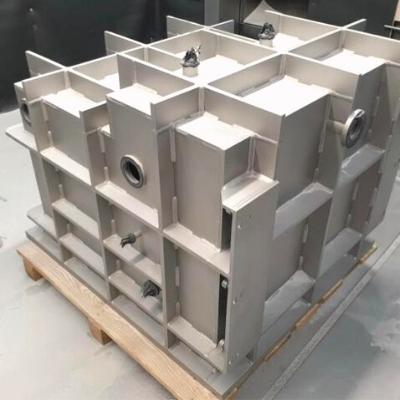 Unique Polishing provides a one-stop shop for complete metal finishing solutions